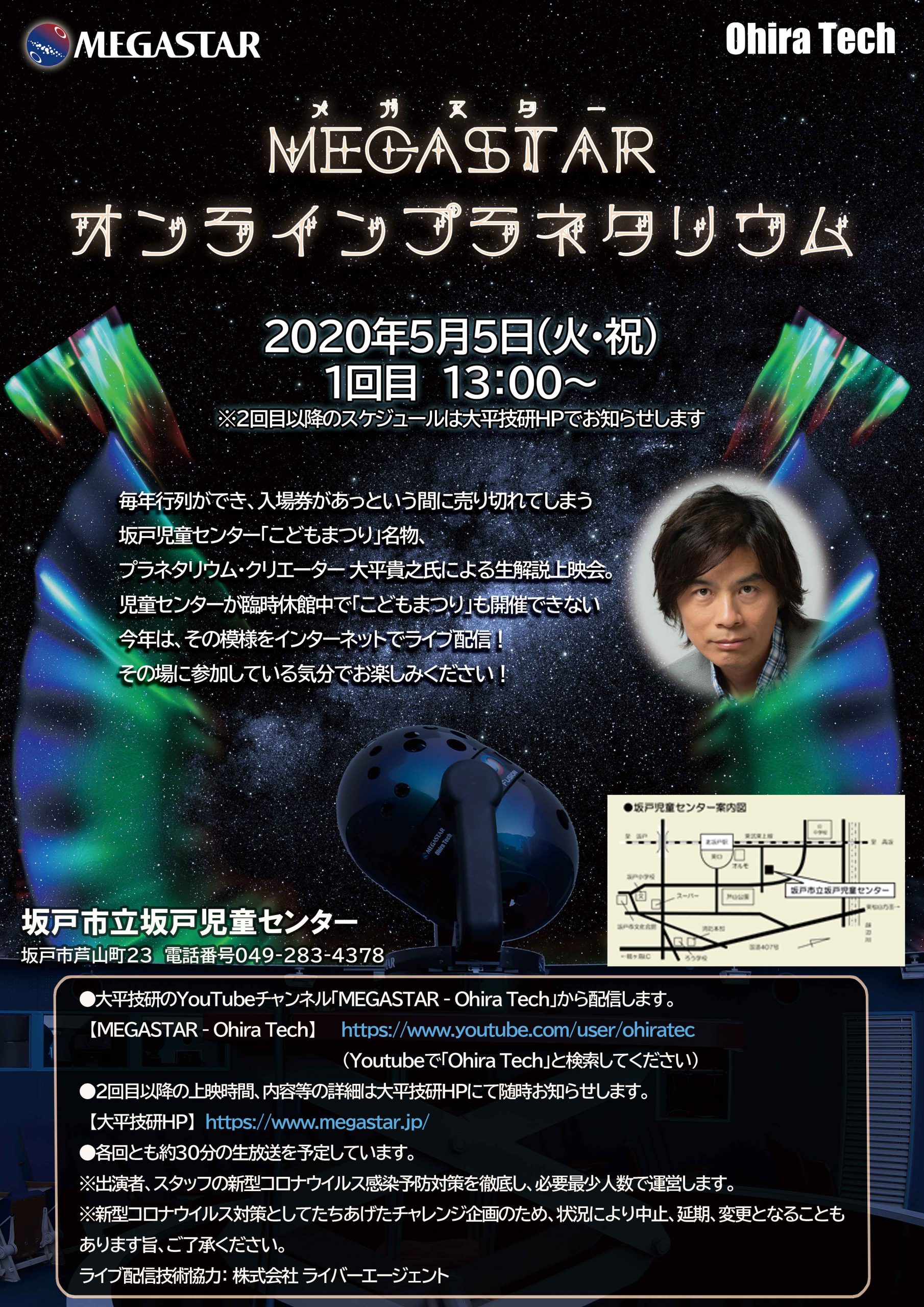 ★5th May, information updated★
Planetarium Creator, Takayuki Ohira will have a live interactive planetarium show using "MEGASTAR" in the Sakado Children's Center in Saitama without audiences, and it will be live streamed on YouTube.
Takayuki Ohira's live presentation is one of the most popular event in the Children's Festival of Sakado Children's Center held on 5th May every year. But unfortunately Sakado Children's Center is temporarily closed to the public due to ongoing concerns related to COVID-19 this year. So we have decided to have his live interactive show without audience and stream it.
For first and second session, we will stream the normal images inside the dome. For third session, we will stream VR 360°images from MEGASTAR-FUSION with Takayuki's voices. You can also enjoy with VR headsets.
Viewers can enjoy planetarium shows without coming to the site. We will deliver the images that make you feel you are really in the planetarium dome!
*We will do this event with minimum staff and follow the infection control guidance.
*It can be cancelled, postponed or changed depending on the situations. Thank you for your understanding.